6 Ways to Reuse Packaging & Reduce Waste
Looking to give your packaging some extra life before its eco-afterlife! Look no further, this article has you covered with six creative ways to reuse packaging and reduce waste.  
So, you've just received your online order from your late night online shopping spree. (no judgement, we've all been there). But what do you do with your packaging once you've unboxed your new haul? 
Do you:
a) throw your packaging straight into the bin?
b) enhance its eco afterlife by turning your packaging materials into a planter, storage box, pet paradise and so much more! 
By simply reusing your packaging and giving it a second life around your home you can avoid contributing to the 76 million tonnes of waste generated each year in Australia. Given that only approx. 37% of this is recycled, the planet and your pet will be thanking you for reusing your packaging. 
1. CARTONS  
No matter the size of the cardboard box you have, there are plenty of uses around your home for this reusable eCommerce packaging option. Most commonly cartons are kept for the same use, but if you want to be more creative than that we have a few ideas! 
Using all your leftover cartons, you can create a wonderful shelving unit, giving you great storage in a fun and unique way. If you have fur babies at home, you can also create your very own pet bed out of the boxes, simply cut down to size, add some comfy bedding, toys and personalisation and your pet will love you for it! Whilst you're doing something for your pets, why not for the kiddos as well? Create fabulous costumes for book week, Halloween or just to keep them entertained. You could even send them out front with a homemade lemonade stand or into the backyard to build a fort with the cartons.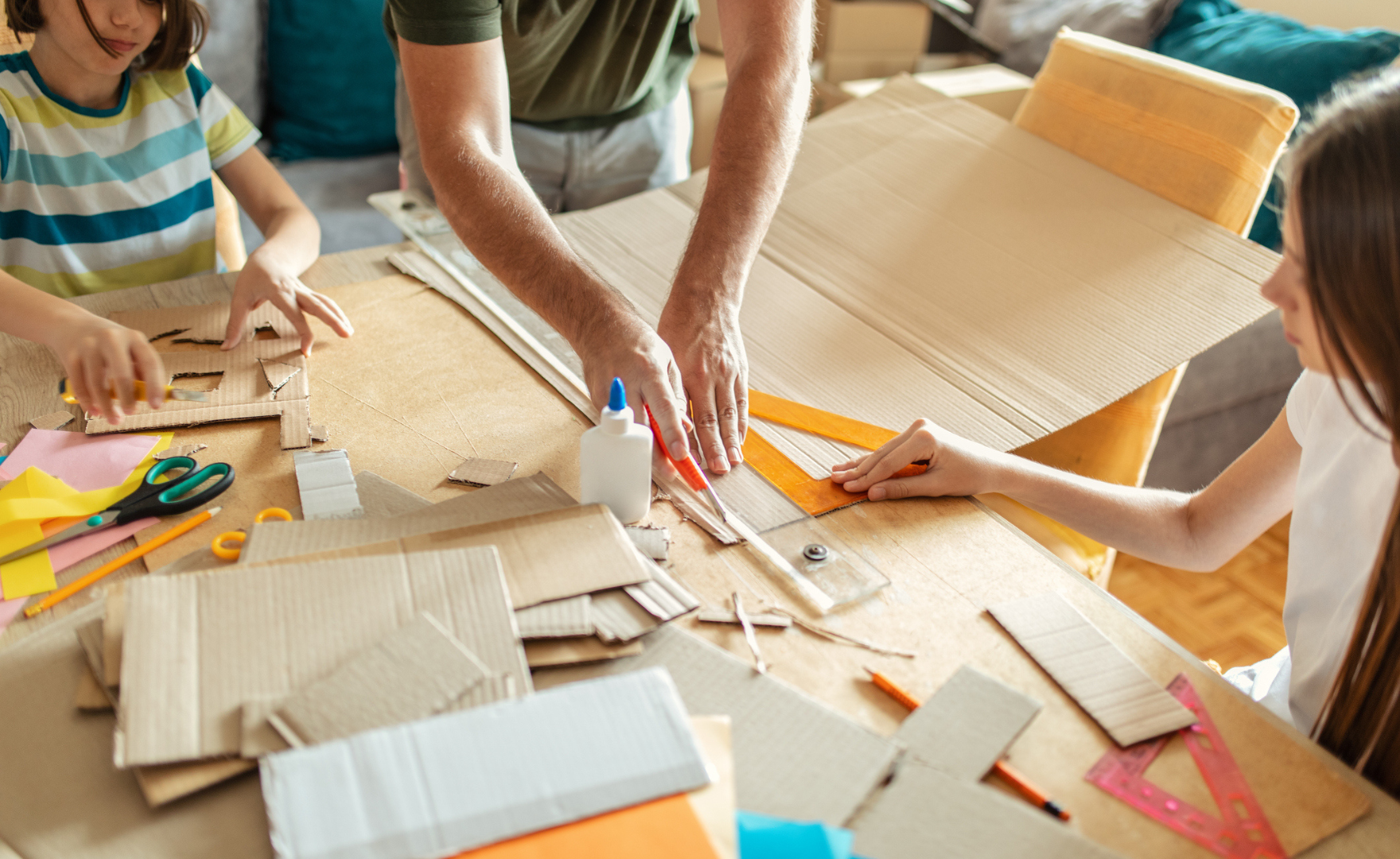 2. HOME DECOR & DECORATIONS  
Get crafty with it! Make some wall art, Christmas decorations or cards, using old wrapping paper, cardboard, tape and more. Using reusable product packaging you have received; you can get some super interesting pieces that will make your home super stylish.  
Take some inspo from the wonderful Geneva Vanderzeil, an Australian DIY enthusiast who reuses cardboard and everyday items to turn them into home decor and looks good whilst doing it! She has tips and tricks for each room in your house from bedrooms and kitchens and everything in between. 

3. STORAGE AND ORGANISATION 
Use reusable delivery packaging supplies to keep your cupboards and drawers clean and organised. Cartons can be filled and labelled for easy access when storing them and not having to look around where the contents might be. Little things tend to get lost in drawers, so paper and cardboard can be cut to size and used as drawer dividers, so you can section out space for different things needed in the drawers and never lose them again. 

4. PLANTERS 
Use fun or interesting looking mailers as planters, bringing some greenery into your space and keeping reusable shipping packaging out of the waste systems. Studies have shown that having indoor plants in your home or office will boost moods, productivity, and creativity whilst making us happier in general.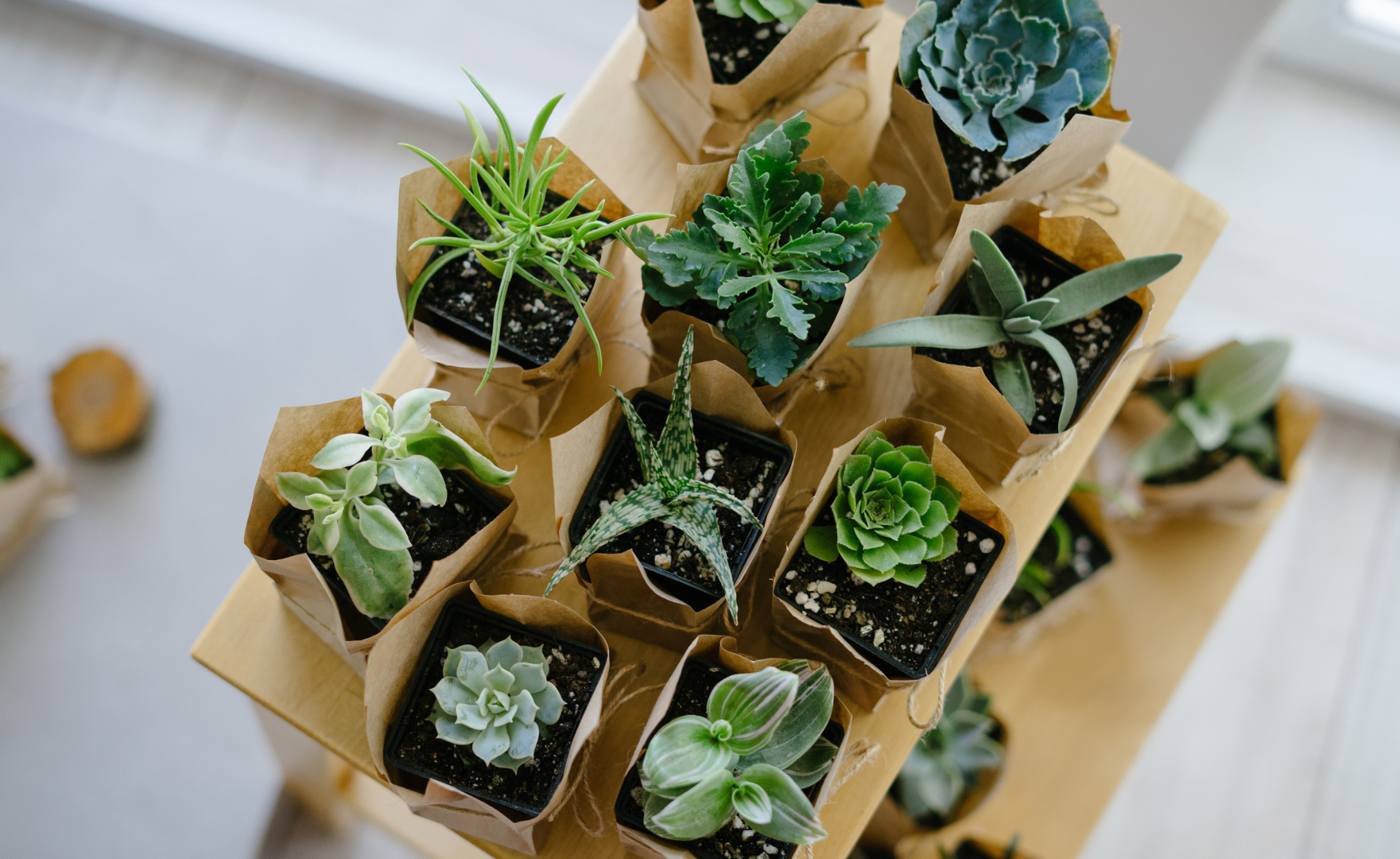 5. GIFT WRAPPING 
Utilise your pretty and intriguing void fills as gift-wrapping materials. Our Geami Kraft Honeycomb paper creates a beautiful pattern when stretched out whilst also providing security for your gifts. You can use the white liner paper that comes along to get double the usage from the one delivery. Simply tie with some twine and add a spring of lavender and your friends and family will be super impressed with your improved gift giving skills!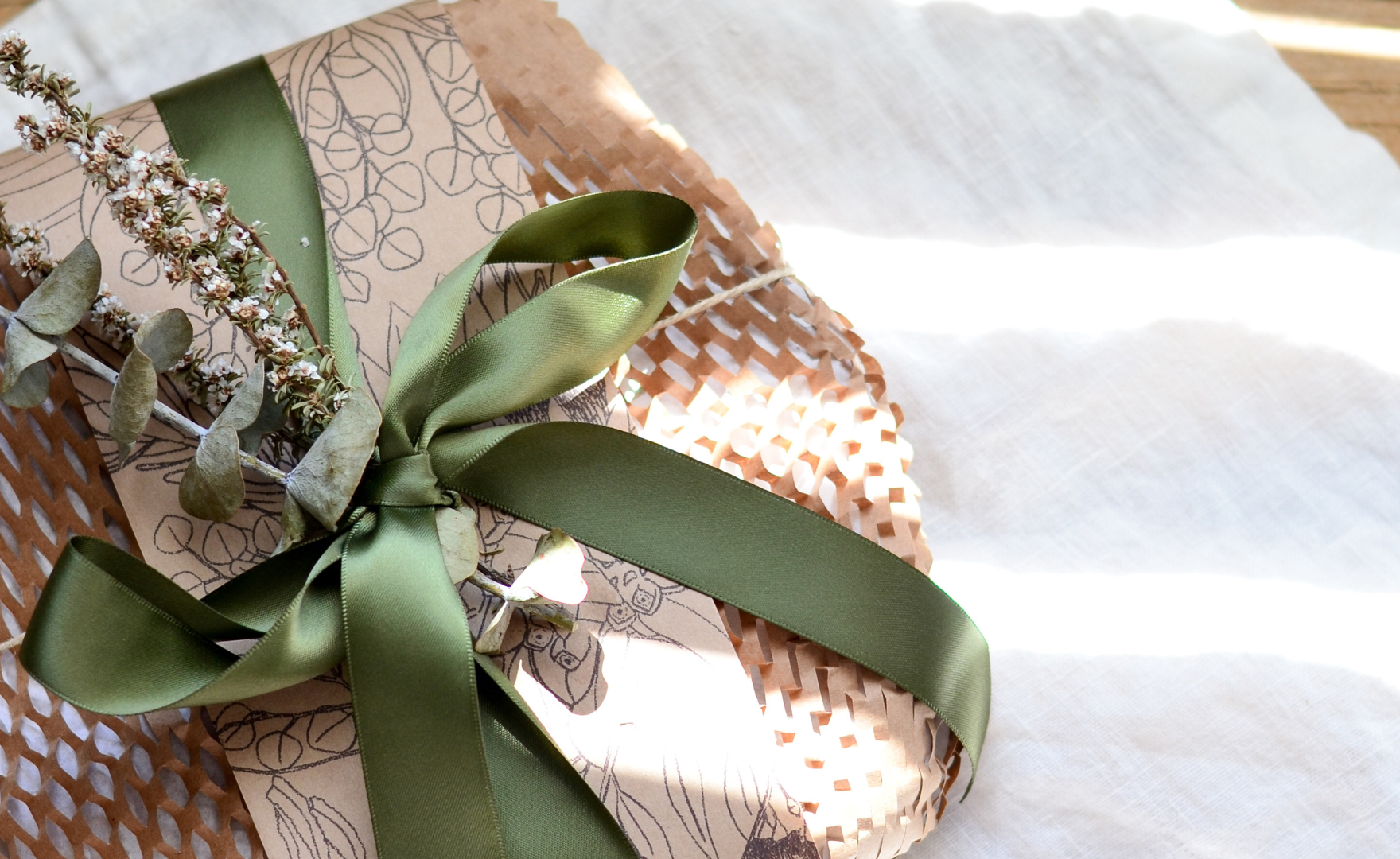 6. COMPOSTABLE MAILER 
Our Compostable Mailer range has a double adhesive seal, so you can cut the bag open take your goods out and reseal the bag to use again for its intended usage before it becomes the ultimate compost worm snack in your home compost setup.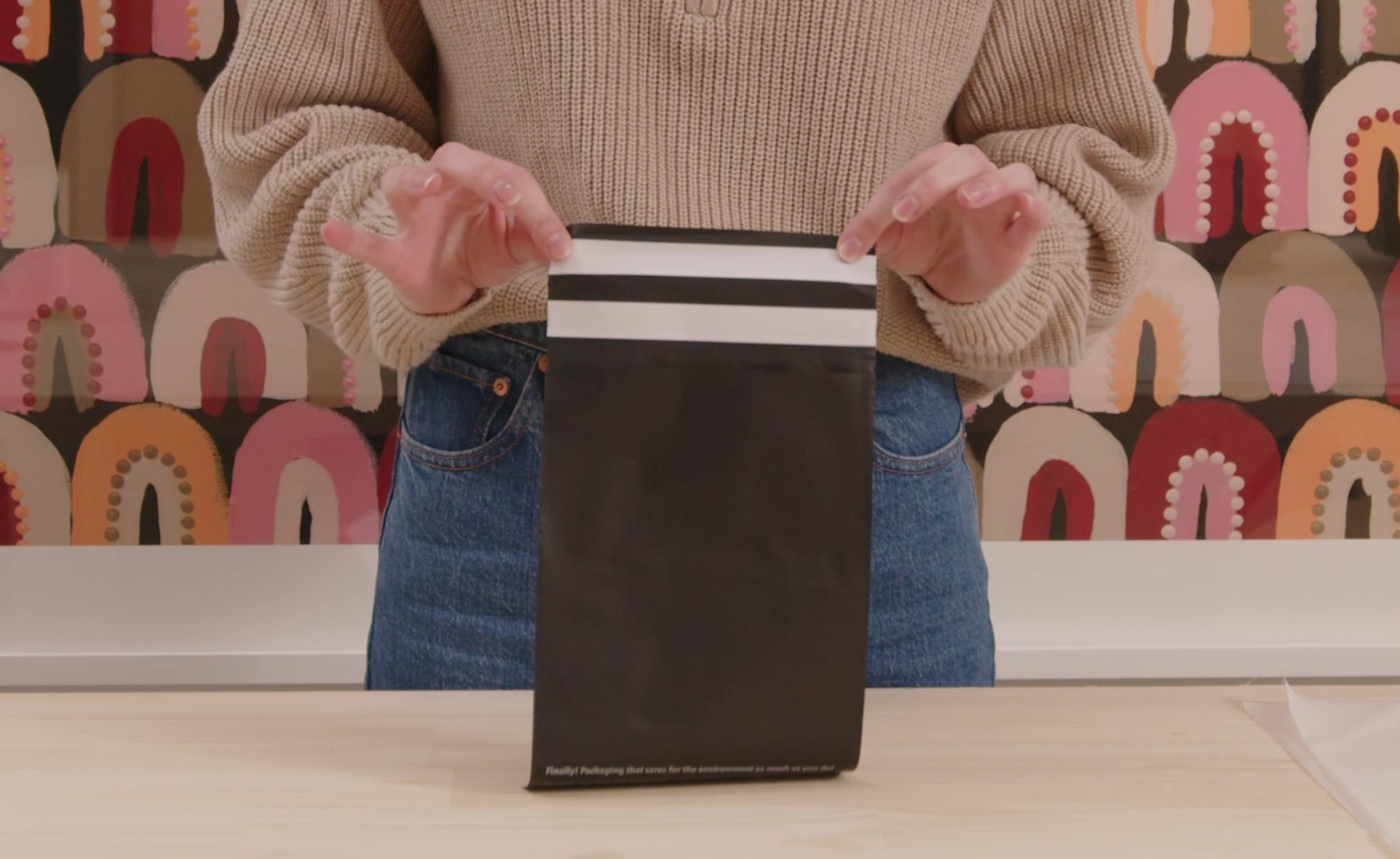 So now we've given you some ideas, why not incorporate some of these fun and simple ways to reuse your leftover packaging materials around your home to give packaging a second life. 
Now, what are you waiting for? Get your creative juices flowing and turn your left-over packaging into something amazing! Want to start your sustainable packaging journey? Contact our friendly team at hello@packleo.com.
Packleo. Packaging joy.